A thread for stupid life-improvements.
Today I start with these 20 Cognitive Biases That Screw Up Your Decisions (from Lifehacker).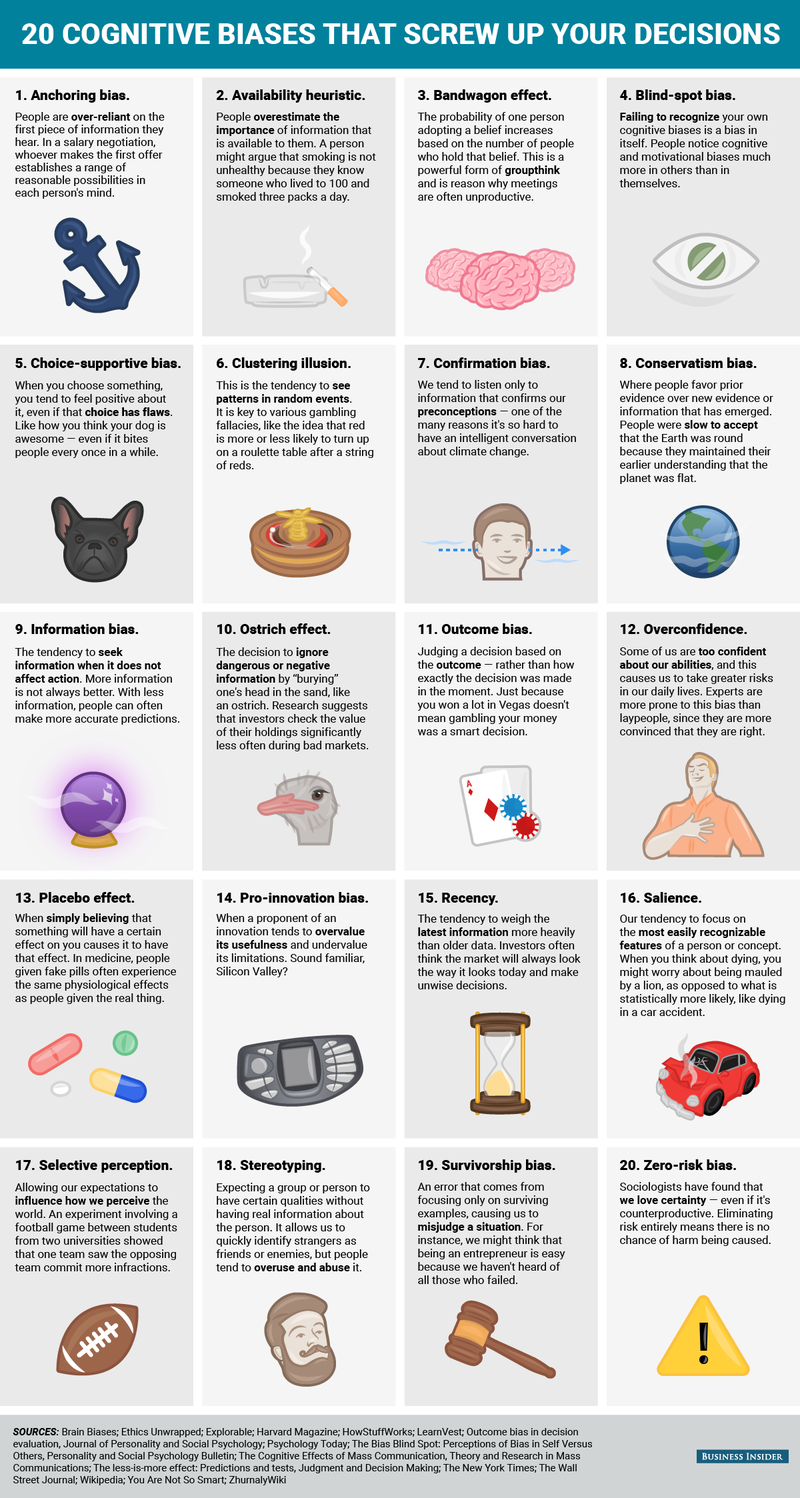 Note: some of these apply to raid-centric decisions, but many do not. For example, we try to go for strategies that are repeatable for purposes of reliability, not because we have a zero-risk bias.